2019 women in a mission
Egypt "Ify" Ufele
Egypt "Ify" Ufele responded to the bullying she regularly experienced in elementary school with a metaphorical one-two punch. In January 2015, she launched (with the help of her mother) Chubiiline: a collection of caps, backpacks and T-shirts emblazoned with anti-bullying slogans like "No hate just love" and "No kid should ever feel bad about how they look." The items are for sale via Ify's website and have so far netted more than $30,000. She's also taken her creativity—and her message—to the runways, with a second line of clothing for curvy girls and women that features bold colors and African-inspired prints. "My dad is from Nigeria," she said, "and when I visited there I fell in love with the fabrics." The pieces have been shown in New York and Philadelphia and on the West Coast. Ify hopes the collection will be available in stores soon.
All of this has transformed the once-bullied sixth-grader into a high-profile advocate. Her story has been covered by the Today show, NY1, People.com and Teen Vogue. Next month, she'll spend her holiday break in Nigeria, helping to raise funds to build schools and design school uniforms; and she's slated to unveil fresh Chubiiline looks during February's New York Fashion Week. The schoolyard bullies have mostly been silenced, Ify says, and these days her classmates are more likely to approach her saying, "Hey! I saw you on TV!"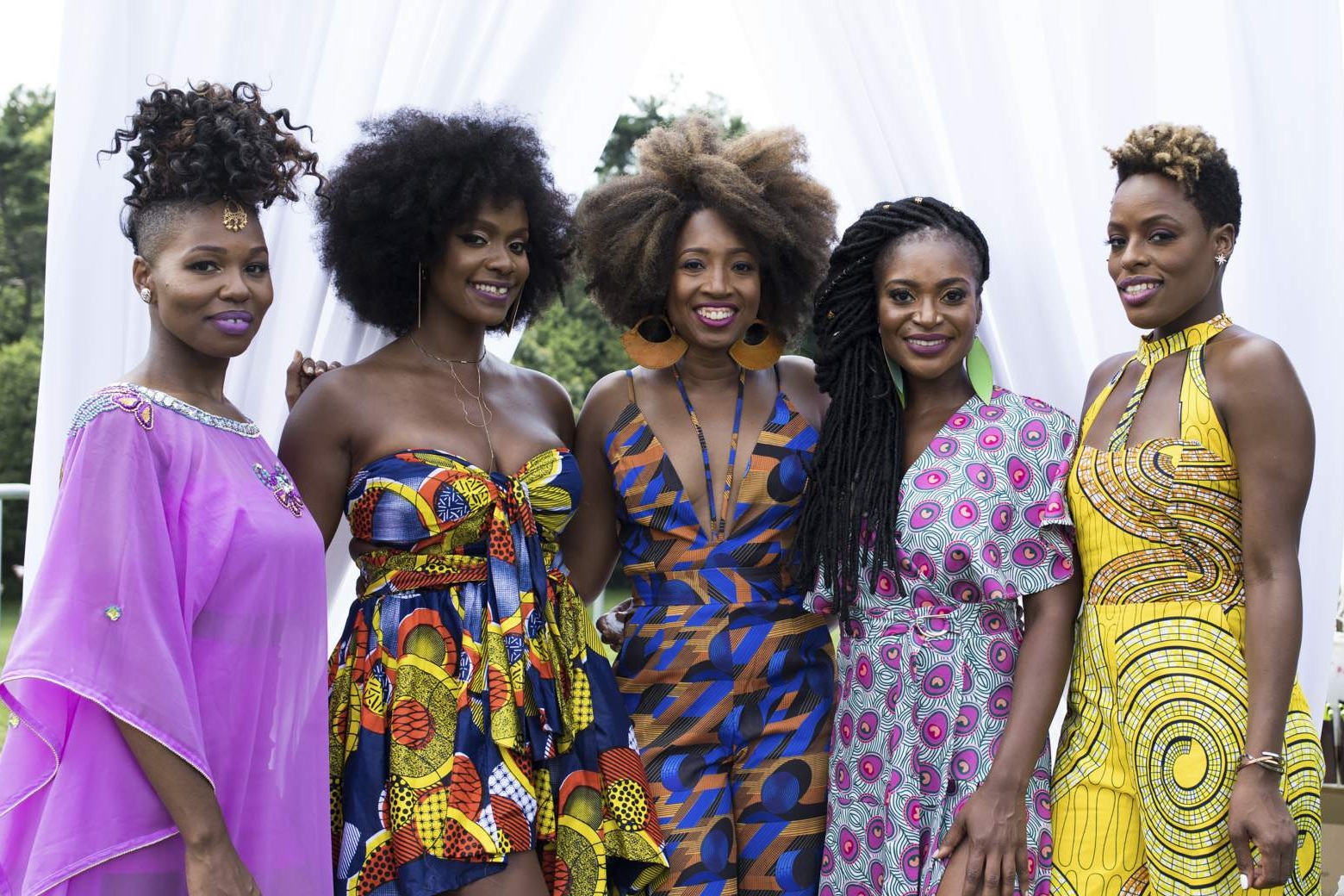 Ladies of Curly Girl Collective
Our Mission Is To Create Innovative Experiences That Harness The Energy Of The Natural Hair Movement And Showcase The Best Brands For Modern Women Of Color.
Curly Girl Collective is an experiential marketing group that specializes in multicultural beauty. Our events find unique ways to connect the latest products and brands to our network of fans and influencers, and create fun spaces for women of color to celebrate their natural beauty.
Suzzanne Douglas
Suzzanne Douglas is an award-winning actress of both screen and stage, whose work has lead her through all walks of creative life. Driven by her desire to constantly grow as an artist, Suzzanne has developed a canon of enigmatic and complex roles and hopes to encourage younger artists to do the same.
Suzzanne will be appearing later this year in the Ava DuVernay limited run series, Central Park Five, on Netflix. On stage she recently played Dorothy Brock in 42nd Street at the Drury Lane Theater, and starred in the Baltimore Center Stage Theater's production of Les Liaisons Dangereuses, and George Street Playhouse's American Son. Other theater credits include The Tap Dance Kid, Night in Tunisia, Julius by Design, The Drowning Crow, Crowns, Women of Brewster Place, and Arthur Laurent's, Hallelujah, Baby!, which Laurent re-wrote especially for her. Suzzanne was also the first African-American to play the role of Dr. Bearing in the Pulitzer Prize winning play, Wit at the George Street Playhouse.
Kyndra Frazier
Kyndra Frazier is a Licensed Master Social Worker in the state of New York, as well as a certified Field Instructor through Columbia University School of Social Work. She is an ordained Baptist Clergywoman, serving as the Associate Pastor of Pastoral Care and Counseling at First Corinthian Baptist Church, and the Executive Director of the church's free mental wellness facility, The HOPE Center, both located in Central Harlem. Kyndra is an emerging filmmaker, currently working on A Love Supreme: Black, Queer and Christian in the South documentary, her first foray into filmmaking. She is using film to foster healing opportunities for the many thousands of people who have lost family and friends due to Christian fundamentalism and the impact of religious trauma. She holds a Master of Divinity degree from Candler School of Theology, Emory University, as well as a Master of Social Work from Columbia University in the City of New York. Her research interests include Religious Trauma Syndrome and the intersections of mental health, identity, and religious fundamentalism.